Mr Price Home
Company profile
We believe that good design and great value belong together. That is why we bring contemporary design and décor, at great value, into the homes of everyone, every day. Creating beautiful spaces is what we love to do, and we're doing it with you in mind, because we believe that home time is always a good time!
We exist to add value to our customers lives and we are inspired by real people with real passion and an insatiable love for life.
Are you a small business owner in South Africa?
Apply for your mrphome you're the business membership and get discounts when you buy in bulk from our mrphome stores or online.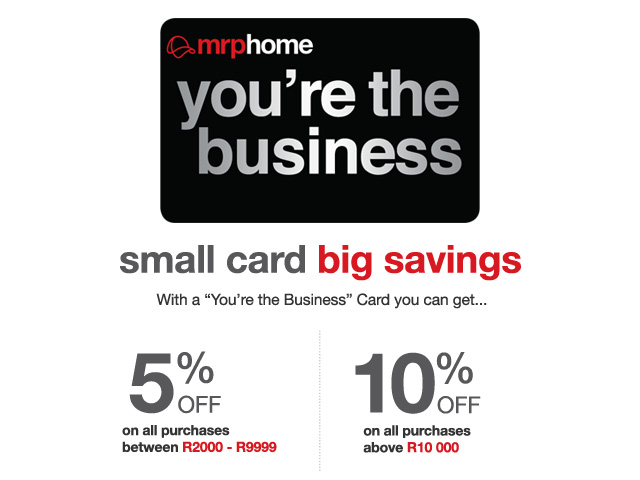 Images (Click to Expand)
Selected Products
Regions