Dandylion Green Business Solutions
Company profile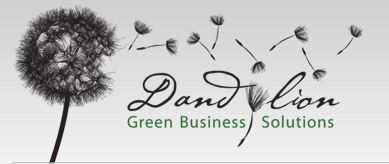 A fresh approach… From seed to centre-piece, Dandylion customizes growing gifts for events and corporate use.
Dandylion consists of a team of horticulturists with a passion for plants, our planet and all things green. We offer a range of unique, innovative, living gifts as an alternative to traditional corporate gifts.
Our product range consists of growing gifts made up of seeds, plants and bulbs, ideal for :
Corporate gifts
Event Decor
Conferences
Product launches
Room Drops

Motivational incentives
Goodie Bags
Desk drops
Promotional give-aways
Dandylion makes going green easy! We offer turn-around solutions to design, brand and customize each gift. Hand-made, seed embedded paper ensures our tags & care cards reinforce the green message - these can be sown & grown, after use. Our dedicated horticulturists offer expert advice for your specific event and budget.
Dandylion delivers direct to your office or event in all major centres and care instructions accompany all orders
Images (Click to Expand)
Selected Products
Regions
National
Outside South Africa